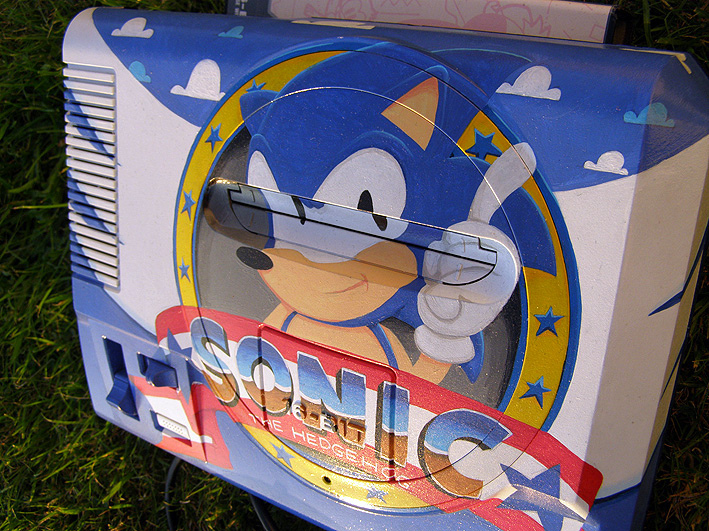 UK:Resistance got a hold of some awesome photos yesterday.  A guy named "Porl" decided to up and paint one of his many Mega Drives and emblazon Sonic and his winged ring on it.  Look at the detail on this thing!  I'm impressed with his work along the vent, switches and cartridge slot.
I have a few spares in my collection and it got me thinking about painting up one of my Mega Drives. When I was staring at the Mega Drive shape [*SAD SMILEY FACE*] I noticed the ring around the cartridge slot and thought that I could use that to make the iconic Sonic 1 intro screen.
I want one.  I want one so I can jam a cartridge into Sonic's eyes for not being grrrrrrreeeeeeeeen enough.  More cool photos in the gallery past the jump.